ASMS BSU Hosts Townhall on Campus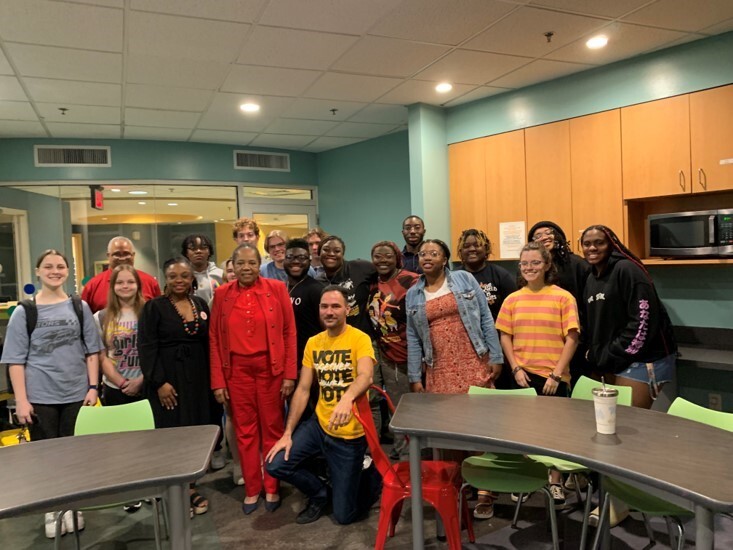 Last week on March 8th, ASMS's Black Student Union hosted a Townhall meeting to discuss the 2023 film "Descendants." The film is a documentary on the descendants of Africans who were brought over on the last slave ship to come to the United States, known as the Clotilda. The BSU (Black Student Union) officers invited Joycelyn Davis, who is a direct descendant of Clotilda survivors Charlie Lewis and Maggie Lewis. She is the co-founder and former Vice President of the Clotilda Descendants Association. During her tenure, she oversaw The Spirit of our Ancestors Festival, an annual celebration of the Africatown community. Joycelyn is also a Community Engagement Officer for Africatown's C.H.E.S.S. (Clean, Healthy, Educated, Safe & Sustainable) community organization, and is on the advisory board for the newly formed Africatown Heritage Preservation Foundation, whose mission is to help facilitate cultural and economic transformation in the community.

Once Ms. Davis received the invitation to speak at the Townhall, she extended the invite to her good friends Dr. Kern Jackson and Patricia Denis, who are also descendants, and Ramsey Sprague who is with the NAACP. The conversations centered on what this newfound discovery could mean in discussions of the relationship between descendants of slaves and slave owners as well as the importance of heritage. Amid the conversation a question arose about how we could get involved as high school students. In response, the speakers asked that the BSU and the ASMS community organize a cleanup committee to help keep Africatown clean and strongly urged that ASMS student offer tutoring services to elementary schools in Africatown.
Written by ASMS junior Ama're Dunning, a club officer in the ASMS BSU