ASMS Chemistry Faculty Member Guest Lectures at UAB with ASMS Alumni in Attendance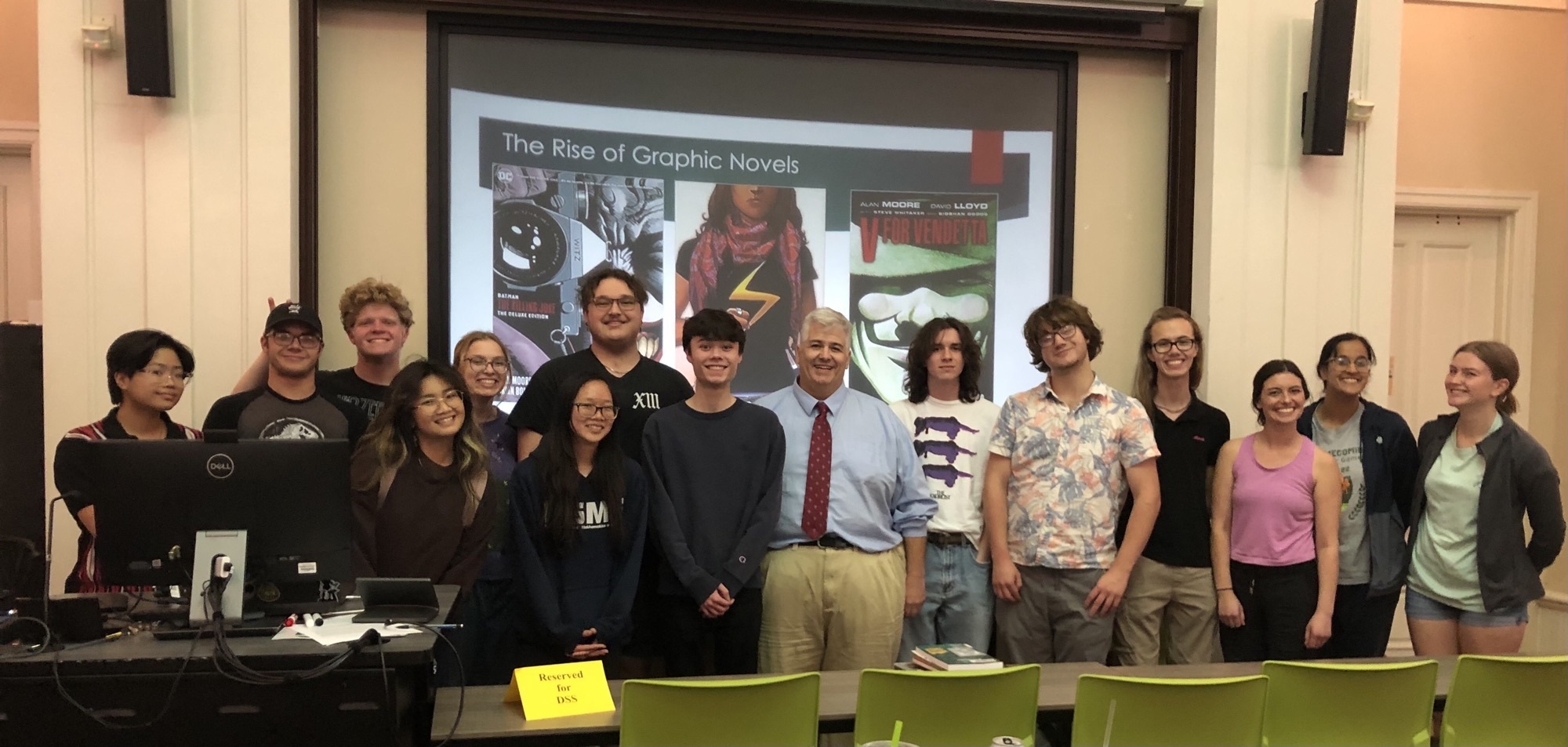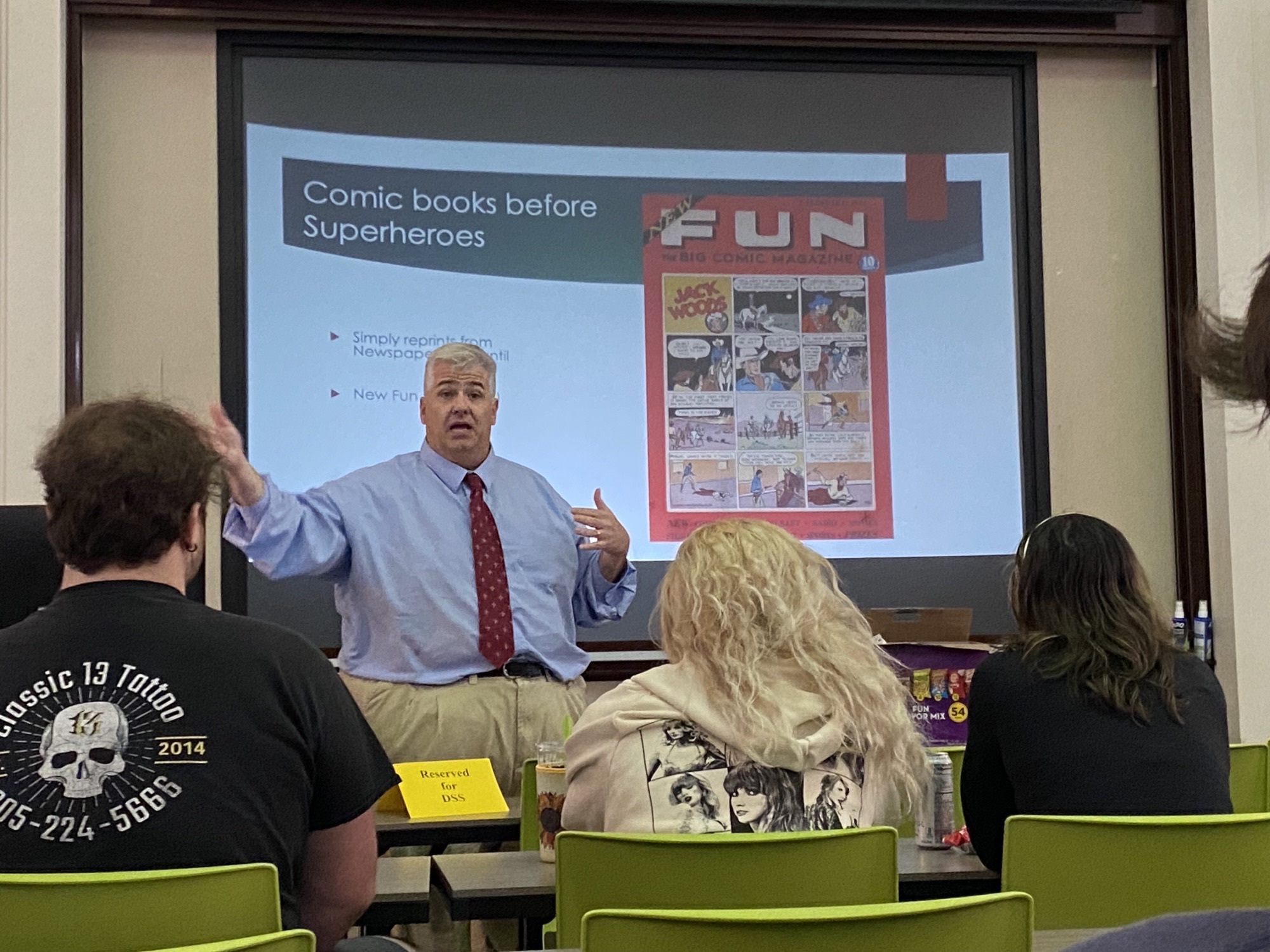 ASMS Chemistry faculty member, Kevin Dolbeare, recently guest lectured for the UAB Honors class Comics, Cartoons and Communication. The guest lecturing opportunity happened through a connection made by an ASMS alum between his current UAB professor and Mr. Dolbeare, his former ASMS faculty member. Many ASMS alumni attended the guest lecture!
Here's the story in Mr. Dolbeare's own words:
It started with Tyler Bright from the ASMS Class of 2017 who is now in his last semester at UAB. He is currently taking an Honors class, Comics, Cartoons and Communication, from Professor Scott Stantis who is a well-known editorial cartoonist for the Chicago Tribune. Tyler noticed that late in the term there would be an evening in which a guest speaker would speak about Superheroes and Graphic Novels.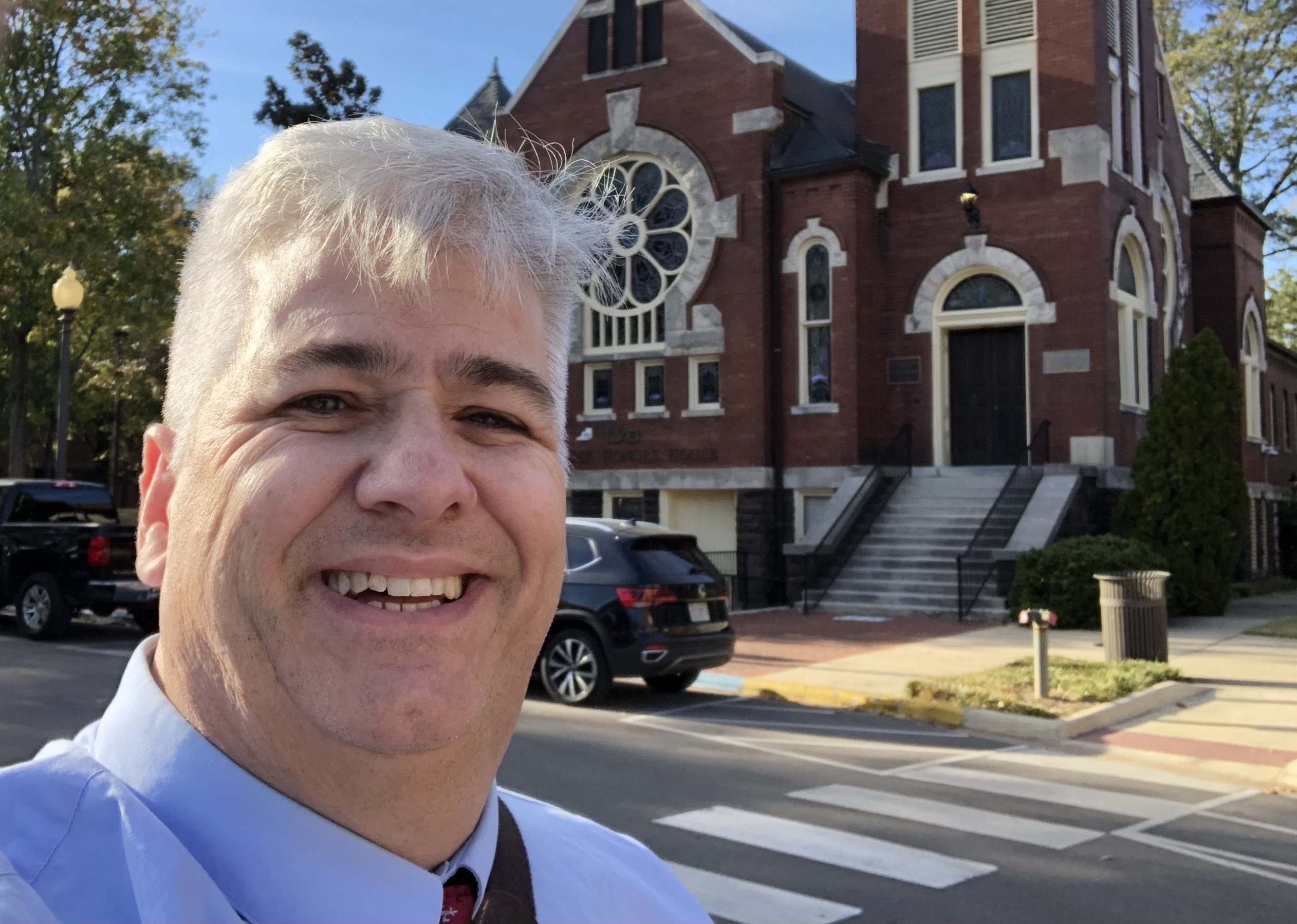 Tyler went to the professor and shared, "I had this great class at ASMS about American History and Superheroes. Maybe we can get one of those teachers to be a guest speaker." That is how I ended up lecturing at the Spencer House on UAB's campus. Professor Stantis was supportive of me inviting my former ASMS students, and so many alumni showed up that we had to move to a larger classroom. I really enjoyed teaching both the new students and former students in a mixture. Thanks to all the ASMS Dragon Alumni that attended, and a big thank you to Tyler for mentioning me!