ASMS Biology Department Offers Biological Research Course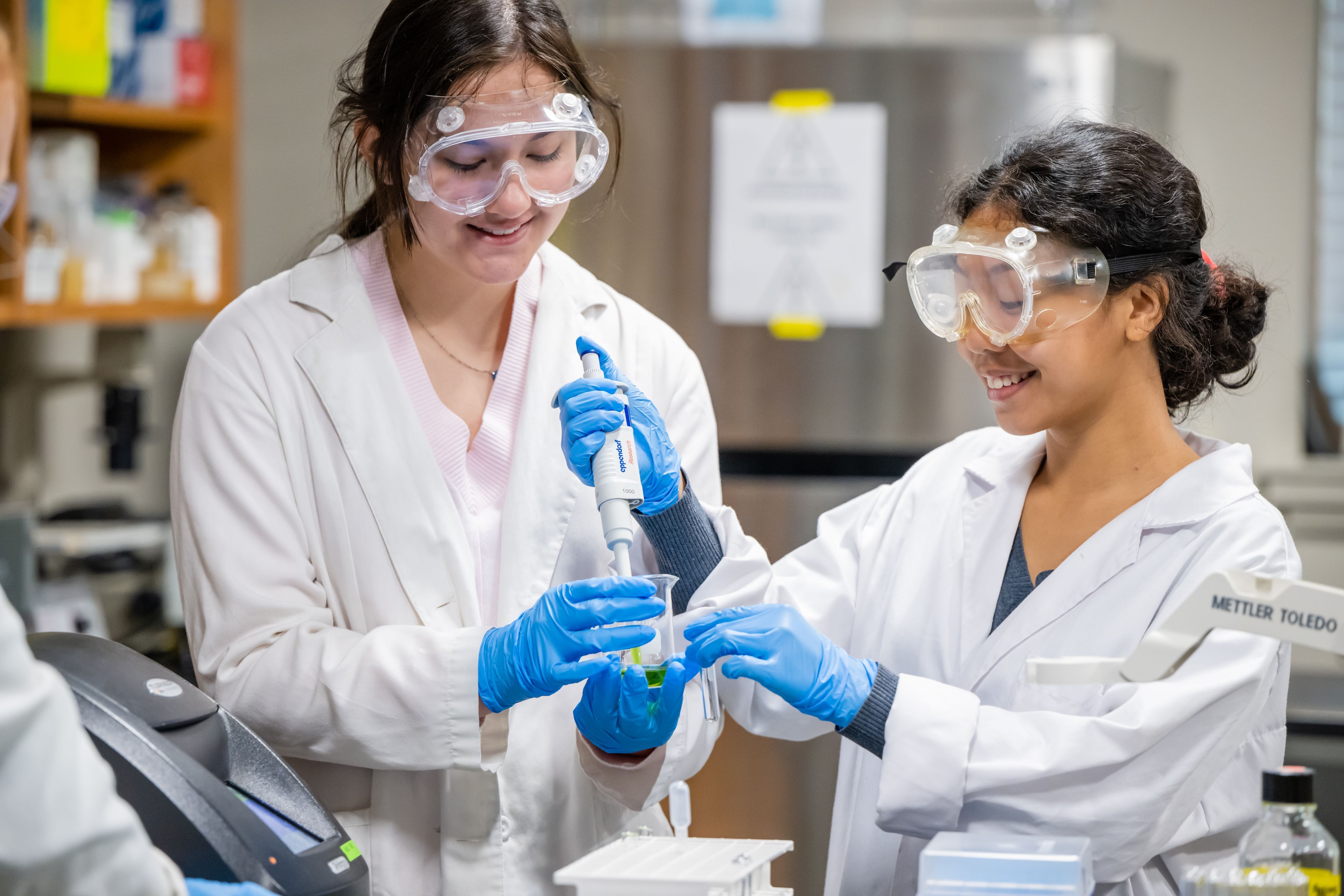 By Julia Schwartz, ASMS junior from Madison County
From STEM to humanities, ASMS offers a wide range of courses for students to take. One class in particular gives students a very unique opportunity: to conduct academic research while learning about the research process. The Biological Research class is for students in the ASMS Research Fellows Program whose projects are in the field of biology. It aims to prepare students for future research in college by allowing them to plan and carry out their own experiments. The class, taught by Dr. Ortell, has 8 students and is in its second year. Current student research projects include the impact of a high school diet on a good oral bacterium, how humidity affects cellular respiration, and even how stress can be inherited.
The Research Fellows Program at ASMS allows students to explore their academic interests in ways that they normally would not be able to in high school. "I am so excited about the opportunity to conduct meaningful research on one of my favorite topics in the Biological Research course," said Katie Beth Smith, whose project deals with mitochondrial biogenesis and the emergency stress response to salt exposure. Esha Patel, who is researching cellular respiration in the purple coneflower (Echinacea purpurea), noted, "It's interesting to know how climate change affects us agriculturally," while discussing how there is not a lot of research on the effects of humidity on plant growth.
In addition to allowing students to perform research, the class teaches students about the different aspects of the research process. A few students noted the importance of ethics in their research. Jonathan Mundy, whose project looks at magnetoreception in Lasius americanus, a species of ant, commented, "During this term in Bio. Research, I as well as my classmates have learned how to better interpret scholarly works, how to formulate scientific questions, how to go about creating methods for research, and, most importantly, how to not be ethically ambiguous!" Katie Beth explained, "What makes this class different from the other research opportunities provided is that it allows the students to learn about important topics in scientific research such as ethics, laboratory techniques, and effective science communication."
The Biological Research course supports ASMS's vision to create a research-focused learning environment. "It's a really good class for anyone who wants to pursue research in biology," remarked Esha. The class prepares students for college by introducing them to the research process in high school and allowing them to work with ASMS faculty to carry out true academic research projects.