Meet the New ASMS Faculty Members
By Ruth Delmas, ASMS junior
The 2020 school year has brought changes for nearly every aspect of ASMS, from classrooms to lunch waves to how we shake hands. Getting to know your teachers through online classes can be challenging, but whether you're learning through a mask or dealing with spotty internet, our faculty members are working to acclimate and give you the best instruction they can this year. Along with the abundance of changes introduced to our academic and residential life, we have the addition of three new faculty members who are sure to make an impression.
Our new faculty, from three different departments, could each play a part in a well-balanced schedule. Dr. Elizabeth "Libby" Jones, PhD, is the newest addition to our English department, Dr. Rebecca Domangue, PhD, teaches for our biology department, and finally, Dr. Keith Lindley, PhD, is an instructor for both French and Spanish in our world languages department. Each instructor meets the ASMS standard of postgraduate degrees and extensive work in their field. I reached out to each of them to ask a few questions about their work before becoming a dragon and their experience so far.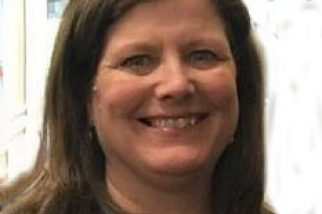 Dr. Jones, a Mobile local, earned both her bachelor's and master's degrees in English from the University of South Alabama. Dr. Jones is a decorated scholar and instructor. She has won awards for both her thesis and dissertation, presented at Auburn University. She also received recognition for her positions as a graduate student at Auburn University and as a part-time teacher at the University of South Alabama (USA). Before her position at ASMS, she instructed at Auburn University, Spring Hill College, and the University of South Alabama. Additionally, she has completed a considerable amount of work for various libraries and as a technical writer for the Mobile County Personnel Board, creating material for exams intended for fire departments and law enforcement. However, Dr. Jones says teaching is her passion. Classrooms at ASMS tend to pick up a few fun traditions. When asked if she had any class customs, Dr. Jones responded that one of the ways she tries to foster her learning environment is by implementing a time to share anecdotes from the week or that she asks her students about their questions, aspirations, and even shares a few knock-knock jokes if time allows.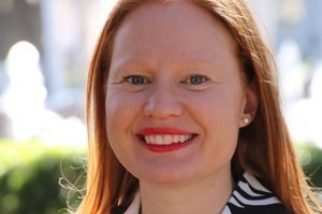 Dr. Domangue, was born in Michigan and says that she's "lived in all time zones of the lower 48 states," though her doctorate brought her to the Mobile area. Specifically, Dauphin Island, which is known for its opportunities in marine biology research. She earned her bachelor's in Fisheries and Wildlife from Michigan State University, her master's in Biology from Florida International University, and her doctorate from The University of Alabama. She's completed graduate research as well as academia research, and held positions with the state government and environmental non-profits before instructing at ASMS. She says each of her academic and professional endeavors "have been rewarding in their own regards." In her class, students have a question of the day and a quote of the week, made by a student! Dr. Domangue expressed a sentiment that I think every parent, student, and faculty share as well, "I am amazed by the adaptability, flexibility, resilience, patience, and grace exhibited … this year."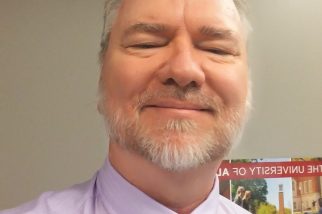 Dr. Lindley is from Pompano Beach, Florida, though he and his wife moved to Daphne just four years ago. He earned his bachelor's in both French and Spanish from the University of South Florida, he then pursued his doctorate at the University of Florida alongside his wife, where he earned his PhD in French and Spanish Sociolinguistics. His dissertation focused on the Haitian community of South Florida and code switching which is "changing language depending upon social context, the interlocutor, or perhaps the topic being discussed." Before instructing at ASMS, he taught at LaGrange College and the University of North Alabama where he oversaw the French program which included an annual study experience in Paris. In addition to teaching, he spent two years as a college counselor, but he admits his heart is in the classroom. Dr. Lindley says once in a course evaluation a student claimed his classes were "relaxed and conversational," exactly the type of comfortable environment that could cultivate the love of a new language.
The spirit of our student body and faculty remains the same. We will continue to strive for excellence in our rigor and connection from student to teacher. We are thankful to have fresh ideas and teaching styles from these instructors to keep our classes and labs exciting. Despite everything that has tried to impede our instruction, ASMS remains on track to produce many more classes of educated, young leaders. I have heard great things so far about our new faculty, so thank you, and let us hope the rest of this school year leads to healthy conditions that will let us return to entirely face-to-face learning!