Outstanding Alumnus and Civil Servant: Dr. Ryan Shelby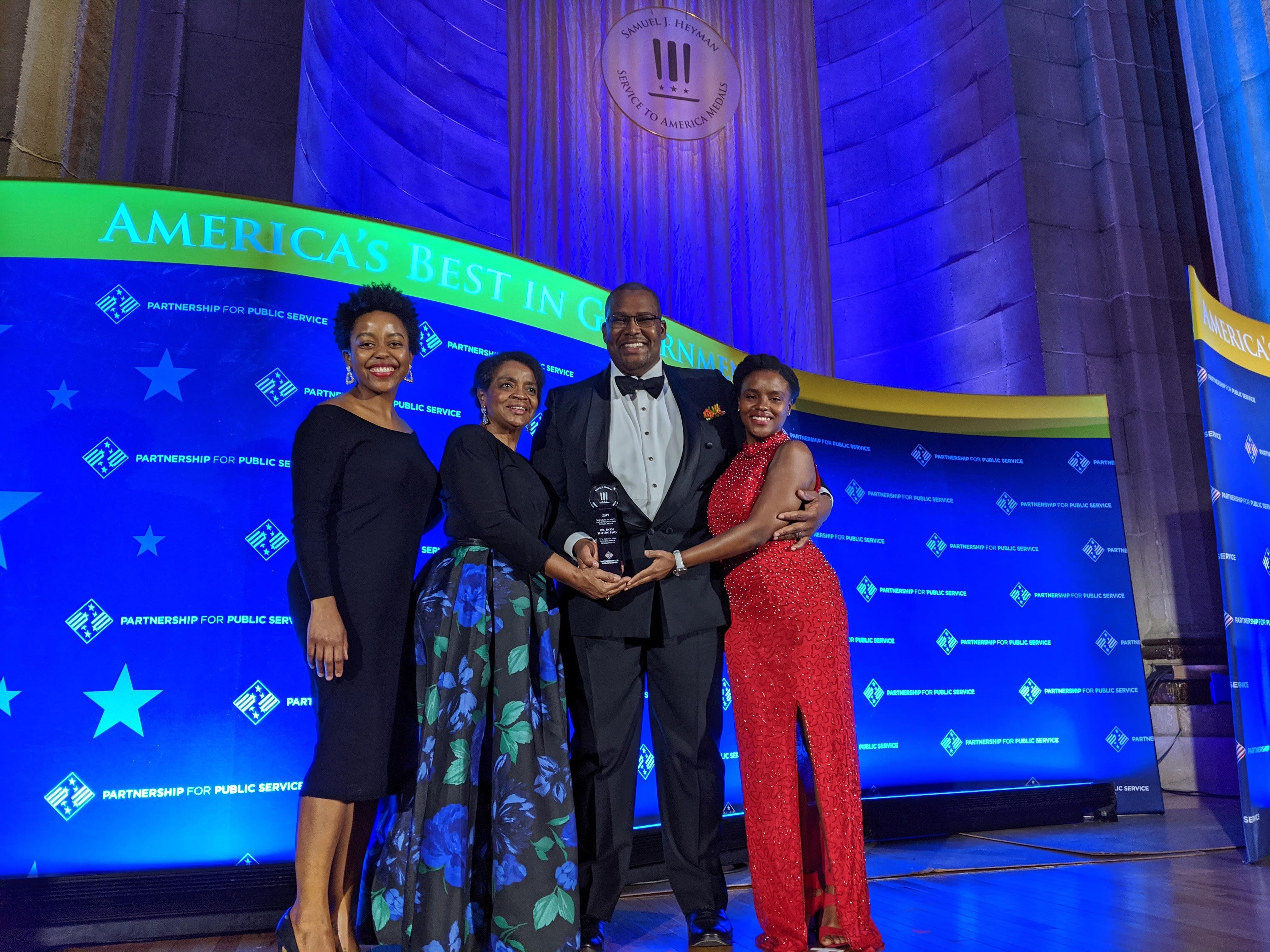 ASMS Alumnus Dr. Ryan Shelby (class of 2002) is a celebrated engineer, diplomat, and community developer. Dr. Shelby was working for the U.S. Agency for International Development (USAID) when Hurricane Matthew struck and devastated the island of Haiti. For his leadership in rebuilding and revitalizing the island, Dr. Shelby was recently honored by the Partnerships for Public Service nonprofit with the Samuel J. Heyman Service to America Medals (Sammies) for National Security and International Affairs.
Dr. Shelby's career in public service began long before his work with USAID. Shelby grew up in Lowndes County in Letohatchee, Ala. on a farm. There he learned the value of hard work and education from his parents who took special note of how Shelby was not being properly challenged in school. Shelby's mother, an educator herself, encouraged him to participate in programs with the Alabama School of Mathematics and Science (ASMS) in Mobile, Ala. including the Summer Enrichment Experience (SEE) Project and the Adventures in Math and Science (AIMS) summer camp which is still ongoing to this day.
After his summer experiences with ASMS, Shelby applied and was accepted to the school. When asked about the impact ASMS had on his life, Shelby described, "Throughout my career I have continually used the study skills I learned as a student at ASMS – gathering, breaking down, and processing information in order to apply it to political, technical, or social arenas. ASMS also gave me a firm foundation in goal setting. It is all about being willing to try, and I can always go back to the drawing board and recalibrate as needed."
Shelby went on to pursue a Bachelor of Science in Mechanical Engineering from Alabama Agricultural and Mechanical University, a Master of Science in Mechanical Engineering from the University of California, Berkeley, and a Doctor of Philosophy in Mechanical Engineering from the University of California, Berkeley. During his doctoral program at UC Berkeley, Shelby conducted research on sustainable energy for underserved communities, which sparked in him a passion for the developmental side of engineering as well as public service.
Shelby talked about the value of public service in this way, "Working in public service is my chance to give back to the American people and to have a meaningful, positive impact on people's daily lives through massive scale projects. I chose to join the federal government professionally because the federal and state governments essentially paid for my education from 2000 until 2013. ASMS is funded by the taxpayers in Alabama, and much of my funding for college and graduate school came from scholarships and federal grants."
In his years of giving back through public service, Shelby held science and technical fellowships in Washington, D.C. and then began his career with USAID, working as an engineer in D.C., Haiti, and now South Africa. His role with USAID involves working as both an engineer in the country and a diplomatic attaché for the U.S. Embassy. He engages in everything from infrastructure reconstruction, market development, international relations, and simply sharing about the goodness of the American people.
It is for his work with USAID in and around Port-au-Prince, Haiti that Dr. Shelby was specifically awarded the National Security and International Affairs Medal at the Sammies award ceremony in October 2019. In October 2016, Hurricane Matthew struck Haiti as a Category 4 storm, affecting more than 2 million residents, killing 546 people and causing an estimated $2 billion in damage. Shelby worked with his team to support reconstruction efforts, securing buy-in from local leaders; managing material shortages and preventing theft; investing in local contractors; and training locals to perform hurricane-resistant repairs. His work led to the rebuilding of nearly 5,000 homes and roofs in southern Haiti since July 2018, making structures safer and stronger to withstand future disasters.
The Sammies have earned a reputation as the premier awards program recognizing innovation and leadership in the federal government. "Our nation's health and safety depend in significant measure on the work of career civil servants, who are largely unknown to the American people," said Max Stier, president and CEO of the Partnership for Public Service. "We are working to change that with our Service to America Medals, which are designed to showcase the remarkable work taking place every day on behalf of all of us."
Dr. Shelby received his award on Wednesday, October 16, 2019 in Washington, D.C. He is an outstanding civil servant who has made significant contributions to the health, safety, and prosperity of our country and will continue to do so well into the future.