ASMS Student Founds Statewide Environmental Youth Council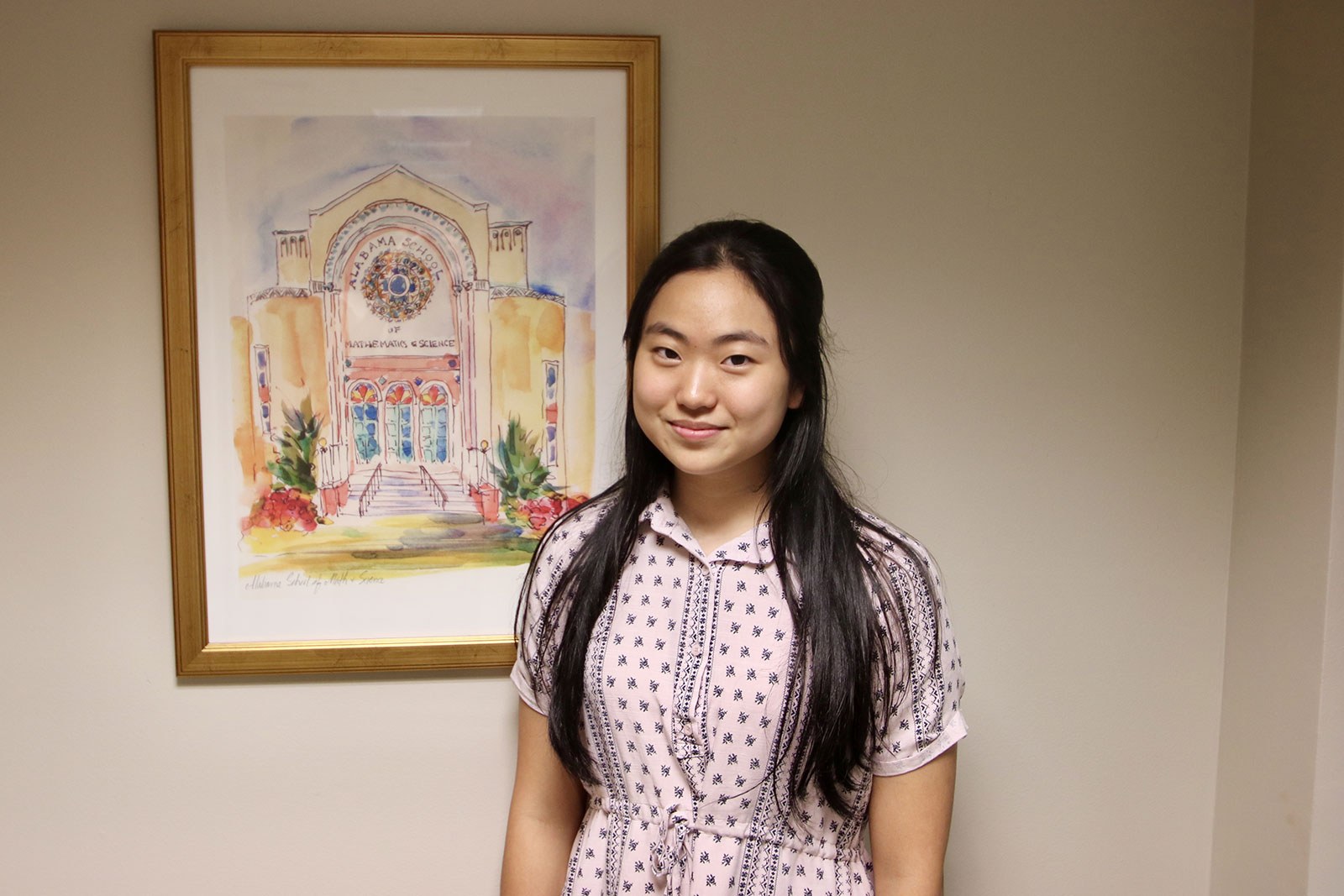 The State of Alabama is going to "turn green" with environmental sustainability because of Alabama School of Mathematics and Science (ASMS) junior May Jung, who is originally from Prattville, Ala. Jung recently collaborated with the Alabama Environmental Council (AEC) to create the Alabama Environmental Youth Council (AEYC).
Jung is the founder of the ASMS Greenpeace Club. She and her fellow ASMS students promote recycling on campus, engage in peaceful climate protests, and enjoy vegan food together at their meetings. The club recently completed a fundraising effort to plant 130 trees in the Amazon. Her leadership with this club inspired her to dream bigger than just her school campus.
"My time at ASMS gave me the opportunity to discover my passion for environmental sustainability and put it into action," Jung says. "Youth should be motivated to lead the way. I am thankful for the AEC and their partnership which has made my dream a reality."
Jung began looking for an environmental council at the state level that she could join and work with other youth who are passionate about the environment. However, she was unable to find a council of this type. Upon discovering this gap, Jung was inspired to start her own council.
She reached out to several organizations in the Birmingham area and established a partnership with the AEC. The AEC exists to "preserve, protect, and promote a clean, healthy environment for a sustainable Alabama." It is an environmental advocacy organization that focuses on initiatives like protecting Alabama's wilderness areas and natural resource conservation. The organization has also founded many high-impact recycling and waste reduction programs throughout the state.
The AEC recently collaborated with Jung to establish the inaugural AEYC, which will be made up of 10-15 Alabama high schoolers who will serve as ambassadors for environmental sustainability in their communities. The council will collaborate via monthly virtual meetings and engage youth in their area with projects and volunteerism to care for Alabama in both the present and future.
Jung and the AEC invite all high school students to apply for this inaugural council by October 25, 2019. Students must complete an application, and parents must complete a permission form by this date. Click here to apply and read more about the roles and responsibilities of the AEYC.
Jung is also a member of the inaugural cohort of Research Fellows at ASMS. As is turns out, the Fellows's research for this year will focus on waste management and environmental sustainability in the Black Belt of Alabama.
"May's passion for environmental conservation is not only seen in her direct activism on and off campus, but also in the direction of her research project," says Dr. Natalie Ortell, who is a Biology instructor and research mentor at ASMS. "She is aiming to better understand how constructed wetlands can be used to mitigate the impacts of wastewater on our communities in particular from landfill sites."
Jung has aspirations to become a doctor in the future and hopes to discover how she can incorporate her passion for the environment and sustainability into her medical practice one day.
"A lot can really change with little steps like these," Jung says.