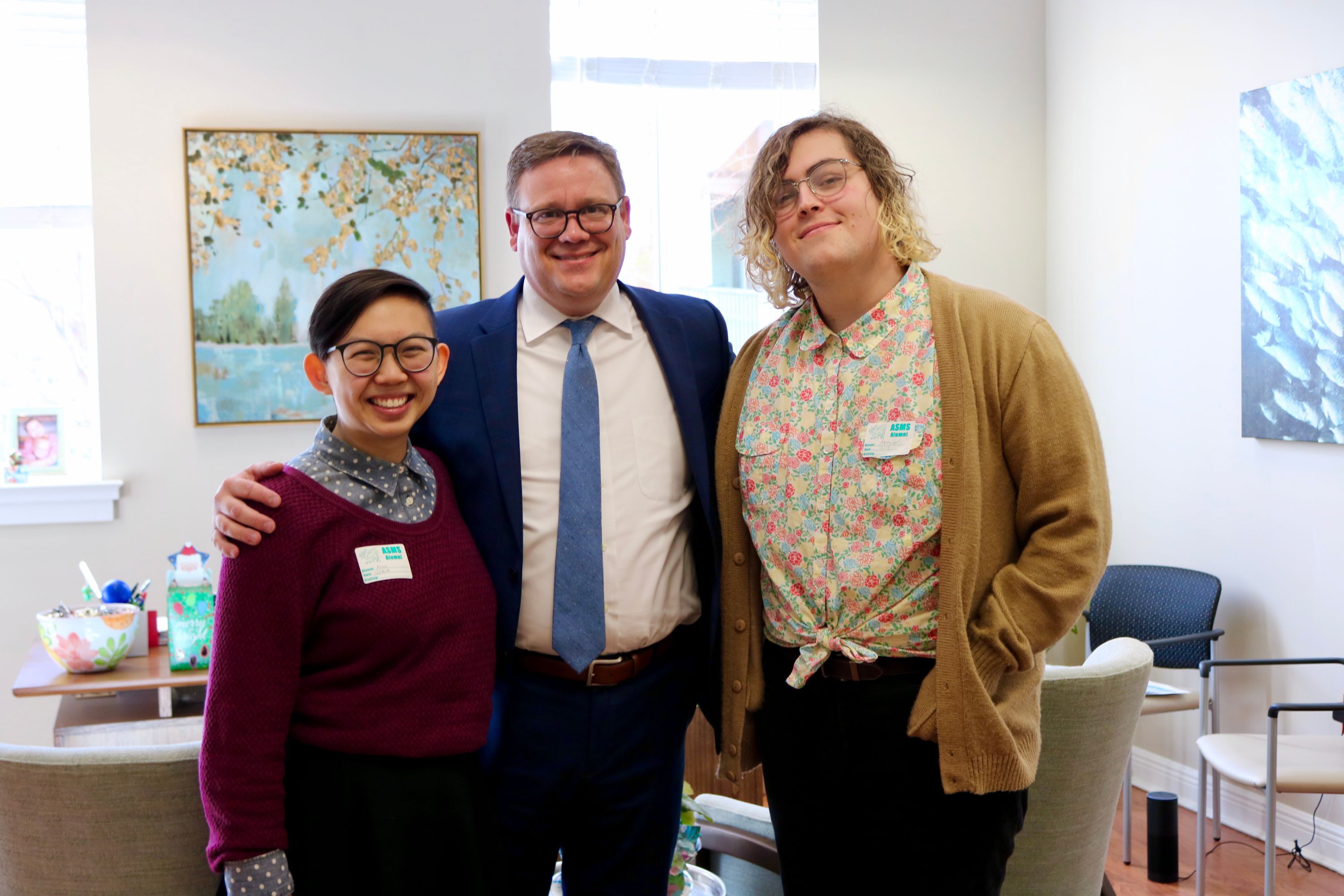 We always enjoy when our graduates return to visit ASMS!
There are many options for alumni to choose from to set up their time back on campus. Some graduates request a more formal visit or tour whereas other alumni just want to visit former faculty/staff members. Whatever your hope is for your time on campus, we are happy to help!

Ready to visit? Please e-mail Assistant Director of Communication & Alumni Outreach, Mrs. Allyson McMaken (amcmaken@asms.net). In your e-mail, please include the following:
Your Name
Your ASMS Graduation Year
Requested date(s) and time(s) for visit
Requests for your experience (e.g. formal tour, the name of the faculty member you would like to see, etc.)
Information about who will be accompanying you during your visit (if applicable)
Thank you! We look forward to seeing you!