Chemistry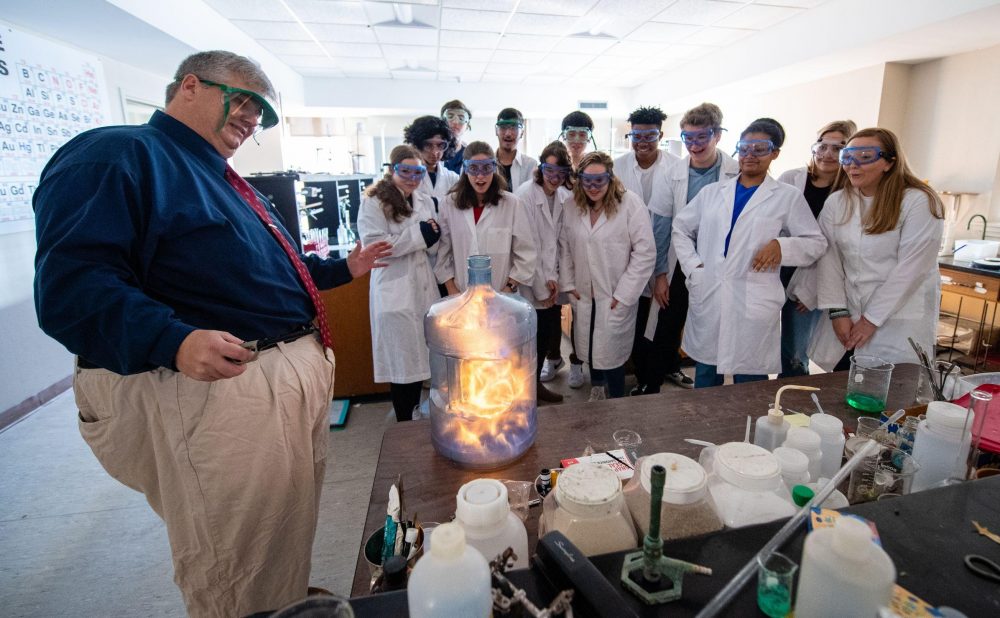 Chemistry is the study of the properties and reactions of matter. It is an attempt to find materials that have excellent properties for different applications and/ or to create new materials with those needed properties.
The students will learn the basic concepts that govern the behavior of the elements and their reactivities. Why some compounds form while others do not and why those compounds which do form have the properties that they display. In addition, they will develop skills and techniques associated with work in a chemical laboratory.
We provide the students with extensive hands-on experience in a wide range of laboratory experiments where they can see how the classroom concepts are applied in the real world. We provide advanced electives in which give the students an introduction to major areas of Chemistry including Organic Chemistry, Biochemistry and Ecology.
Beyond Chemistry itself, any career involving medicine, biology or material sciences requires an understanding of chemistry.

Watch the Chemistry Department overview video here.
Department Faculty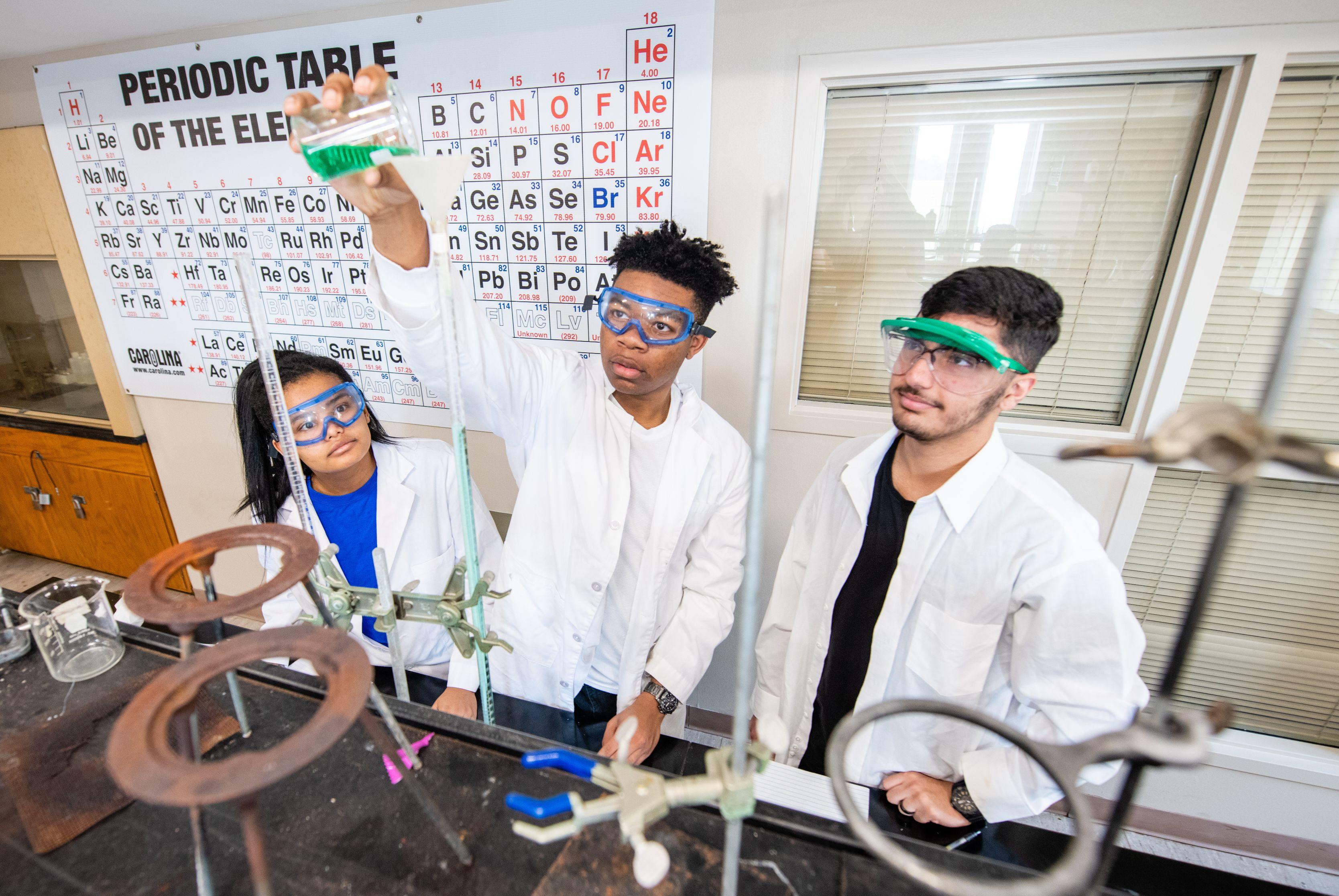 Course Catalog
View a list of ASMS chemistry classes in our Course Catalog.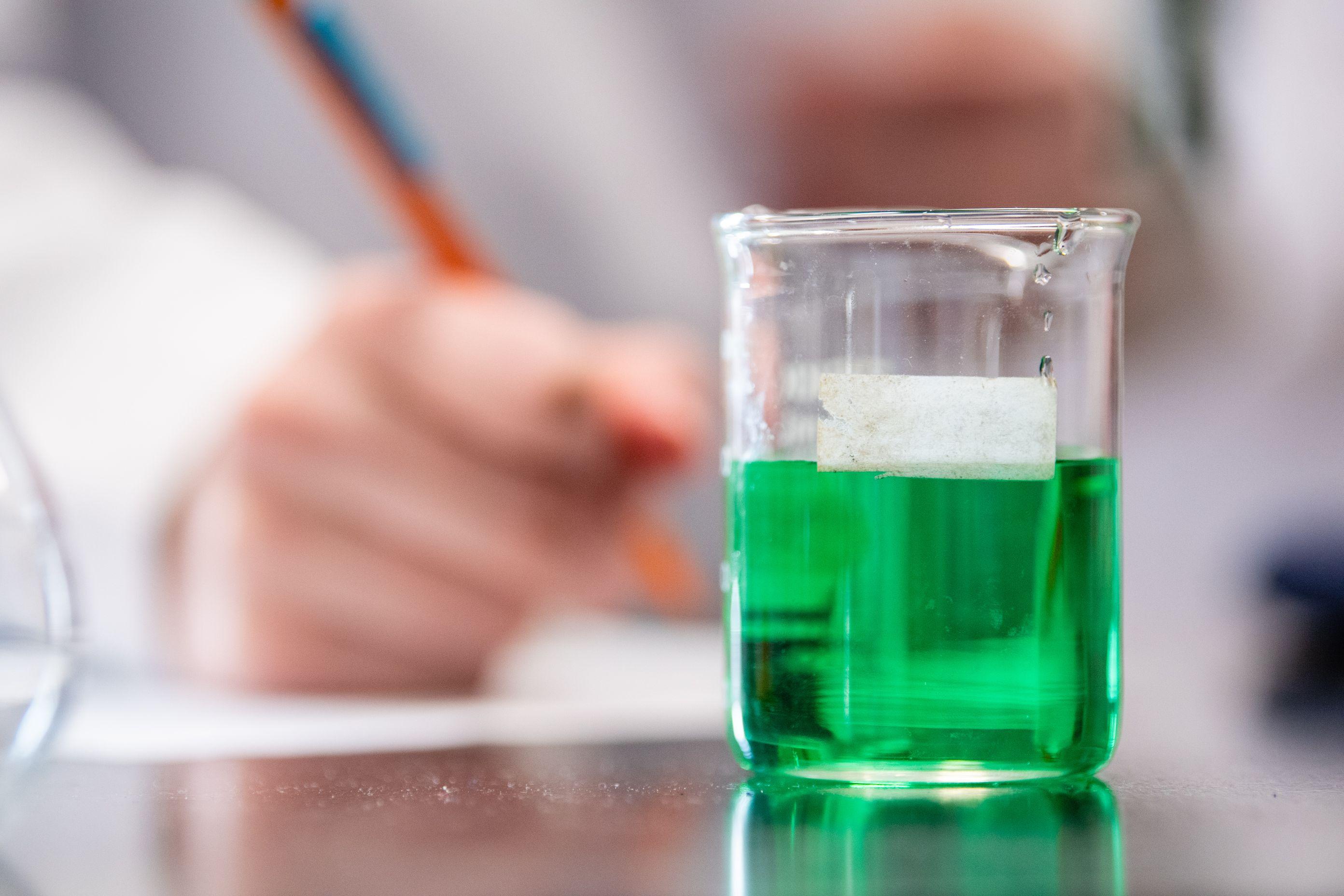 Request Info.
Interested in learning more about the academic offerings at ASMS? Click here to request more information from our admissions department.